Parsons Construction
---
Custom website design and development
Parsons Construction has been specializing in custom homes and renovations since 1981. Family owned and operated, their attention to detail and creative approach has produced some of the most impressive houses in the Spokane area.
J. Bowles Consulting designed and developed a custom website that helps carry the Parsons's quality and aesthetic into their digital presence. The new site is better optimized to show up organically in search results and will serve as a central marketing hub that showcases their amazing work.
---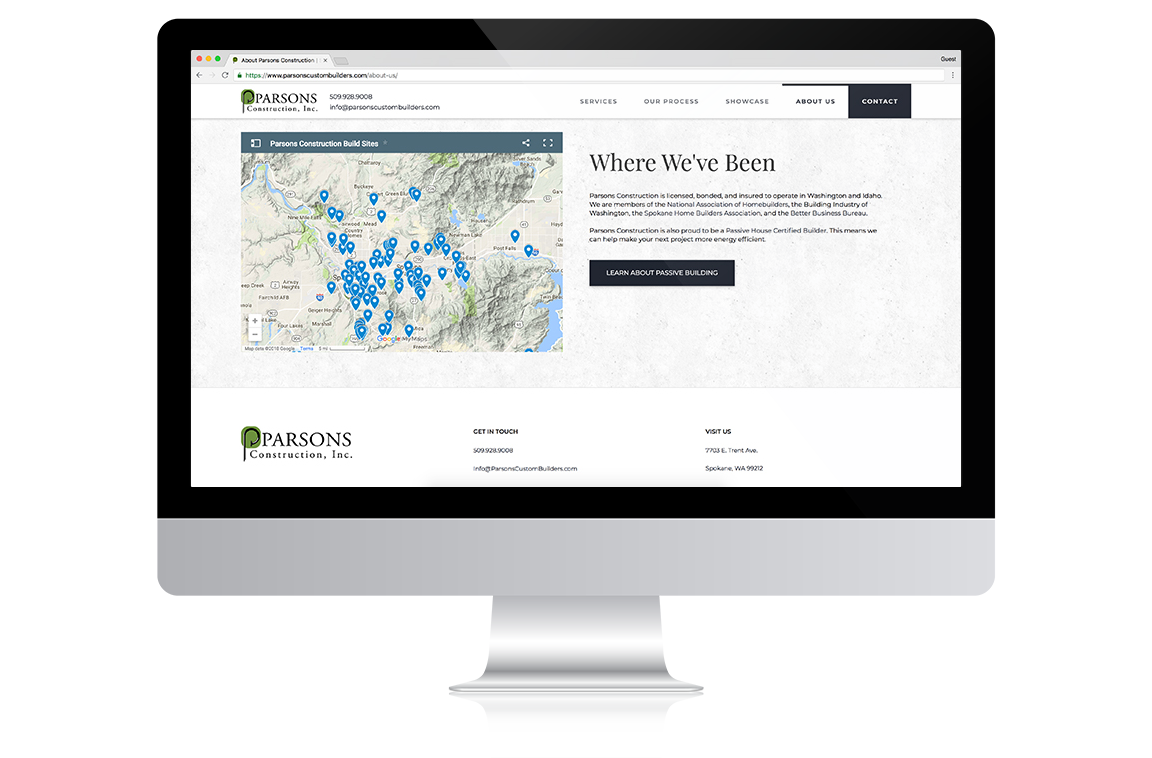 ---
Visual, flexible, and efficient
---
Any time a potential customer visits a website, an image of the brand is created in their mind. To ensure that's a positive perception, a website should let browsers easily engage with the content they're interested in, from whatever device they're using. Responsive design and development vastly improved mobile experience and moved Parsons off a more limited m.(dot) mobile site.
Search engines have an appreciation for better user experience as well. So, to build upon the momentum from front-end upgrades, we also included several back-end updates to be better optimized for searches. Unique, accurate page titles and descriptions, an organized URL structure, and serving content over an SSL help boost chances of showing up organically more often for the right search terms.
The new site is built on WordPress, which lets the Parsons team easily edit content or build entirely new pages. That level of flexibility is a great advantage for marketing purposes and extends the website's shelf-life. The site also uses Google Analytics, which helps Parsons Construction learn about their audience and better connect with customers.
The J. Bowles Consulting team delivered a brand new website that creates a digital foundation Parsons Construction can build upon for years to come (fitting analogy?). We're looking forward to using this new site as a key element of a larger marketing strategy.
---
---
How can we help with your site?
---