Range Wool Website
Ecommerce and marketing website design and development for small business
Range Wool sells natural yarn spun from the flock of northwest sheep. Katie Gilles, the owner, has a passion for knitting and loves to connect with the source of her yarns. She partners with local farmers and mills to produce small batch, small footprint, premium yarns.
Range Wool wanted to sell their yarn online, but wasn't sure the best approach. Katie connected with J. Bowles Consulting to design and develop a website that enabled ecommerce sales, while also creating a central hub for their marketing program.
Our team at J. Bowles Consulting delivered a website that has well-exceeded expectations. Range Wool's ownership of the site and ability to easily manage content has helped them reach more customers. We continue to support Range Wool with digital strategy and website maintenance.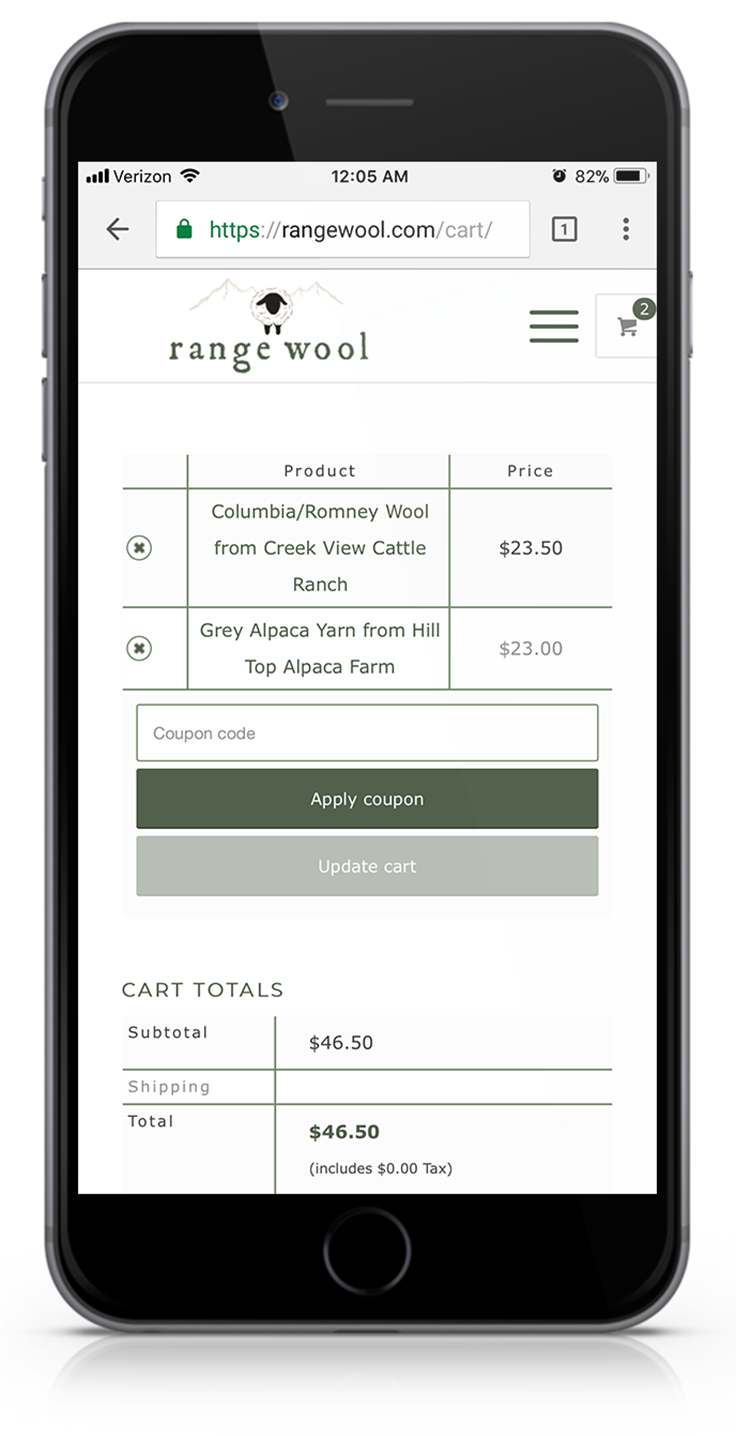 The website needed to check a few boxes (in no particular order):
Introduce Range Wool as a brand – built to scale as the business grows

Be easy to manage – edit existing pages, add new pages, manage products, etc.

Work on all devices – responsive design and development

Process payments – we used Stripe and PayPal

Be safe and cost effective – secure online sales without enterprise-level software investments
With that in mind, the Range Wool website is built on WordPress, hosted by GoDaddy, and uses WooCommerce for store management. This combination offers great security and easy maintenance. A premium WordPress theme was customized to incorporate the Range Wool brand identity and the site architecture was designed to cater to a variety of audiences.
Using WooCommerce makes managing products and orders super easy. Inventory numbers are assigned at the product level with tax and shipping applied dynamically based on the customer's address. Branded confirmation and shipping emails are automatically sent to the customer as the Range Wool team receives and processes the orders right from their WordPress admin account.
J. Bowles Consulting has worked closely with Range Wool to enable their complete ownership of the website. Hands-on training and support has brought their team up to speed quickly and expanded their marketing toolkit.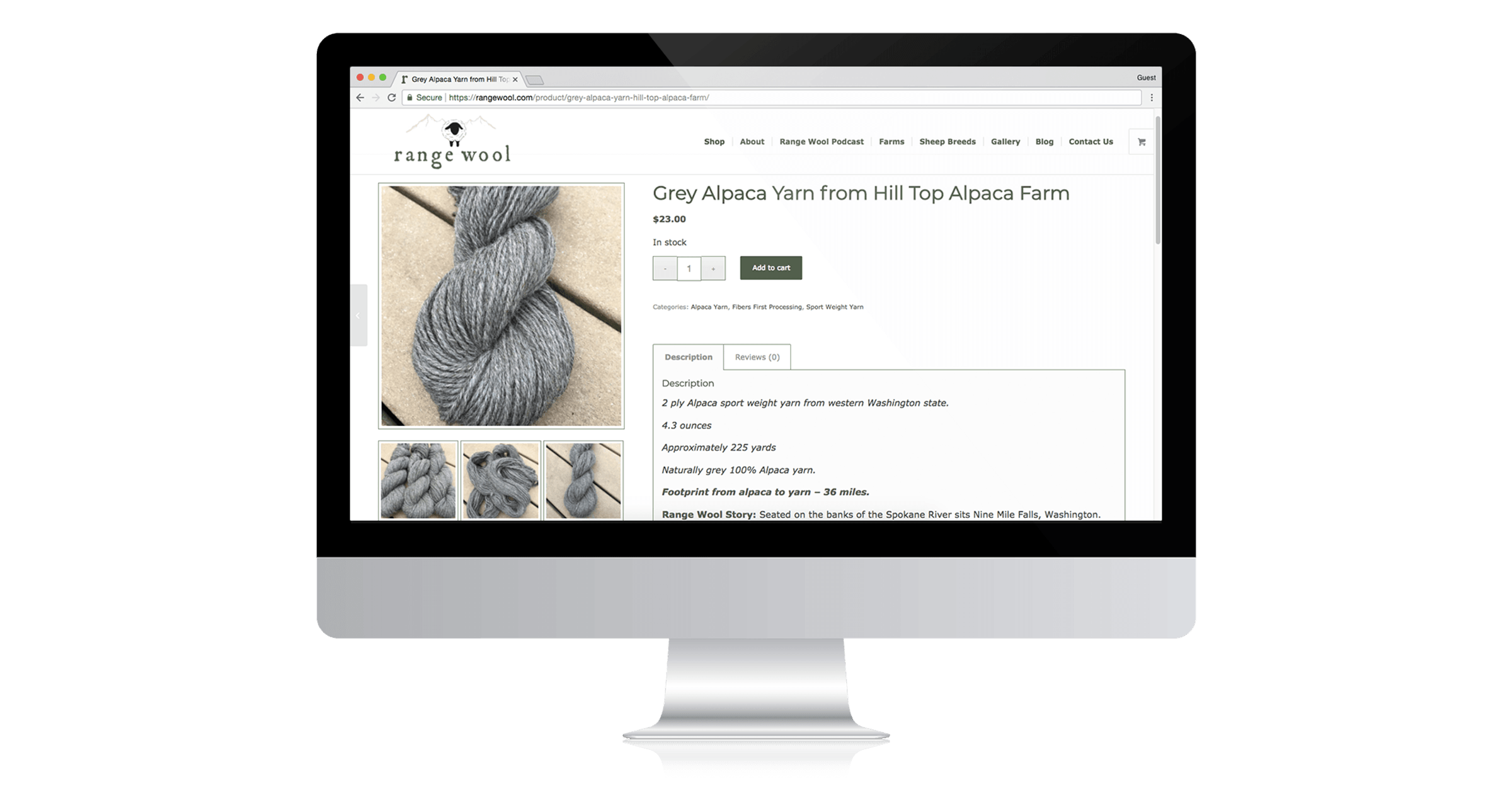 How can we help with your website?