Range Wool
Digital marketing strategy for small business
Range Wool was founded with storytelling at its core. Katie Gilles, Range Wool's owner, approached J. Bowles Consulting to help facilitate and proliferate that storytelling. She had several great ideas, including a blog and a podcast, but needed a marketing plan that could bring those initiatives to life and ultimately, sell yarn.
Katie engaged J. Bowles Consulting to help build the business's digital foundation in a scalable and efficient manner. We created a marketing plan that integrates several channels and reaches new Range Wool customers every day. With Range Wool's budget and resources in mind, our strategy prioritized authentic content published regularly via owned media channels.
The results from Range Wool's first year in business have been great. The brand has exceeded revenue expectations and is gaining traction with interest from across the United States. Our team at J. Bowles Consulting continues to assist with marketing strategy and execution ongoing.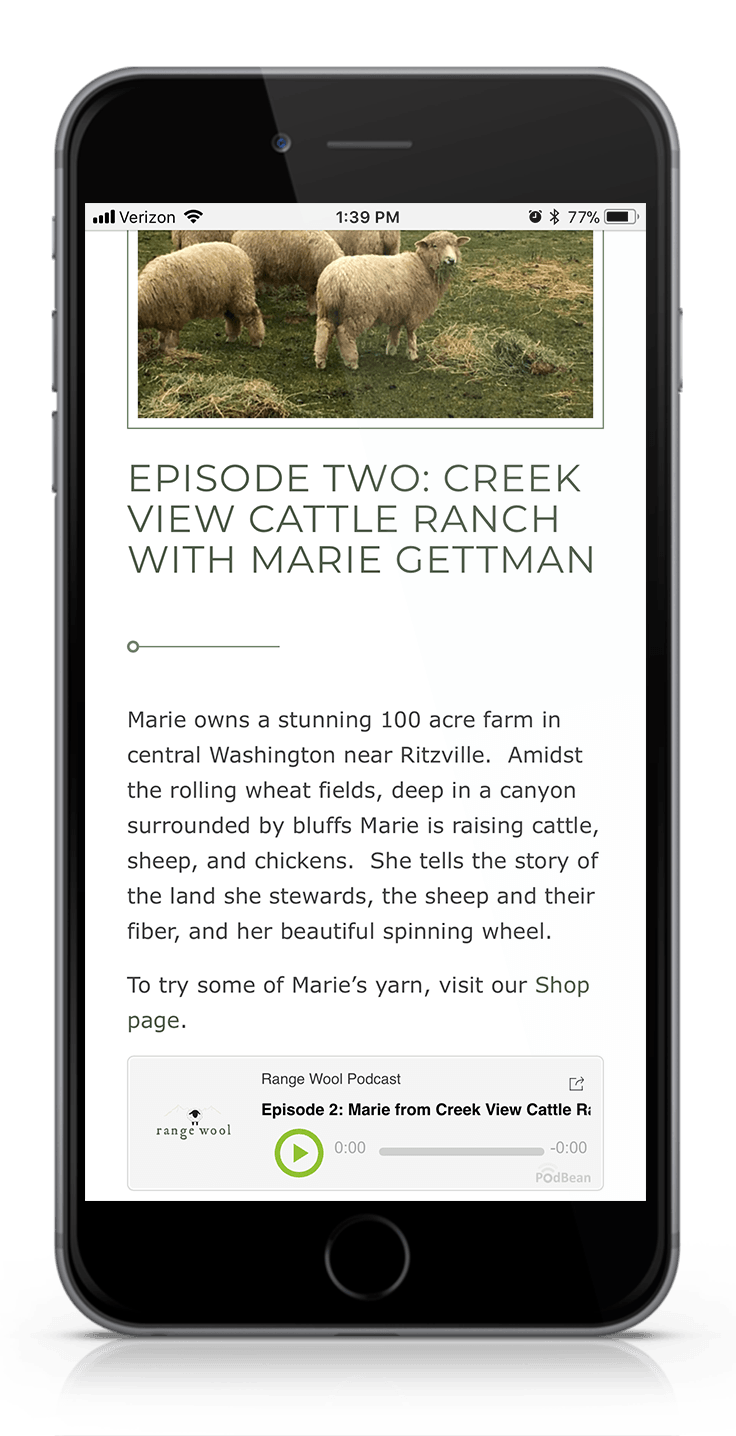 A focus on owned media
Range Wool's wealth of stories and informational content is a tremendous advantage for a small business with limited marketing budget. Our strategy focused on building out the organic and owned media channels that would be most impactful for Range Wool. A new website became the central hub for communication and ecommerce sales. Facebook and Instagram accounts were created to begin engaging with social communities. Email captures and marketing programs were developed to connect with Range Wool customers directly. And things like a podcast, blog, and image galleries were incorporated in our strategy as well.
Each channel is treated as the platform intends, but together, create a systematic network for Range Wool to publish the content that makes them so unique. Our team helped setup each platform and provided cadence, tone, and best practice advice.
The results have been overwhelmingly positive in the first year of business. Range Wool has connected with people from all over the world and generated more sales than forecasted. Website traffic and organic ranking have both continued to trend positively as the business grows. The strategy developed by J. Bowles Consulting has made a significant impact in the short-term and is built to efficiently scale as the business does.
How can we help with your digital marketing?